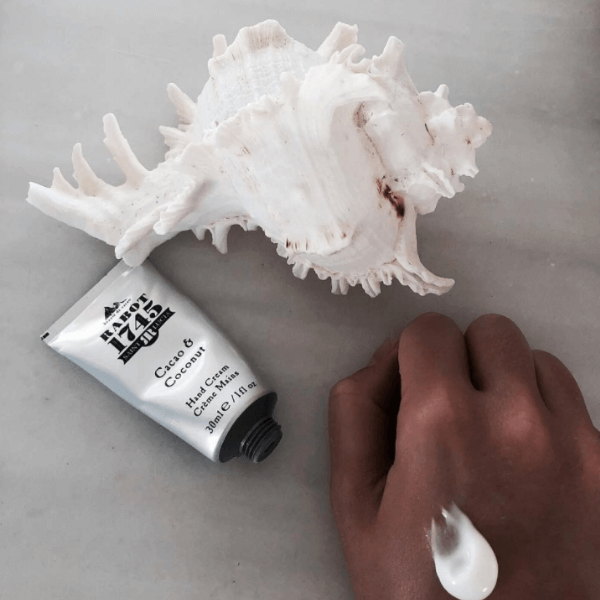 Your Skin Care Routine
The skin is our largest organ and how we look after it is vital in the fight against dryness, irritating skin complaints and environmental damage.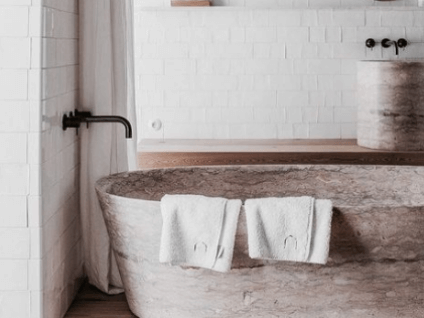 Looking after your skin
We believe skin care should be a whole-body experience, bringing the spa into the comforts of your own home, using our revitilising products to bring your skin to life.
Shop Products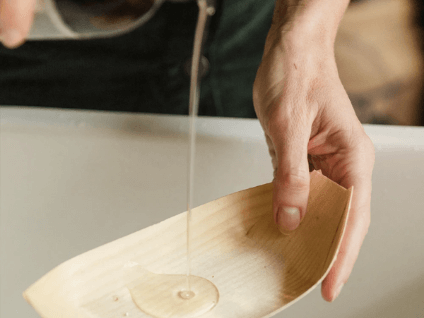 Step 1- Cleanse
Run a hot bath adding a splash of Cacao & Almond bath and body oil. The perfect first step in replenishing your skin, with antioxidant-rich cacao and nourishing sweet almond oil it is all the skincare 'must-haves' bottled!
The naturally occurring fatty acids in almond oil helps retain moisture, and provide a natural trifecta of anti-aging and hydrating ingredients to help fend off premature aging, keeping you young forever.

Shop Body Oil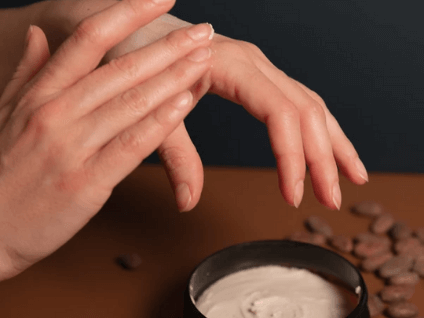 Step 2- Body Mask
After opening your pores with the bath oil, apply the Cacao & Kaolin clay thermal body mask to damp skin and enjoy the wonderfully restorative deep heat as the clay revitalizes the circulation, helps clear clogged pores and brings a sense of wellbeing.
Macadamia seed oil softens and nourishes, leaving you with beautifully soft skin. The high levels of antioxidants in cocoa protect and repair the skin from damage and premature aging, anti-inflammatory, it soothes redness and blemishes, improving the skin's complexion.
Shop Masks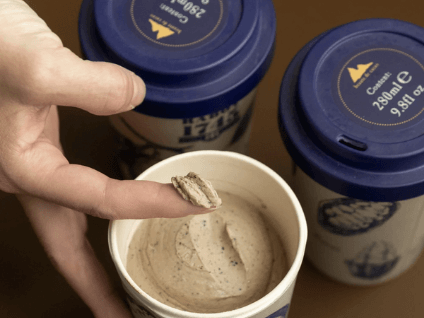 Step 3- Scrub
Exfoliating is a vital stage in any skincare routine to remove dead skin cells and environmental impurities, and in turn brightens, firms and tightens your skin.
The caffeine in our Coffee body scrub is great for minimizing the appearance of fine lines around the face, and can also diminish puffiness in certain areas as it increases the firmness of the skin. This is also beneficial in reducing cellulite by dilating blood vessels beneath the skin and improving overall blood flow.
The CGAs in coffee have both anti-inflammatory and antibacterial properties. Combined with the natural exfoliation of coffee grounds, all these benefits can collectively fight acne.
Shop Scrubs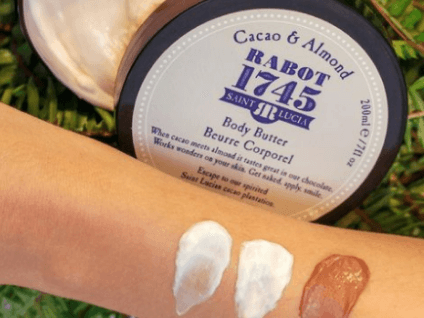 Step 4- Moisturize
Rehydrate your skin with the Cacao & Almond body butter. This lightly whipped body butter sinks in effortlessly, leaving skin soft and supple and smelling divine. Simply massage into damp or dry skin, after your bath.
The presence of Vitamin E makes almond butter a great food for the maintenance of the health of the skin, as it increases collagen production that promotes the growth of the skin cells. Almond butter has the potency to offer deep pore cleansing. It opens up the pores and flushes out excess sebum and debris. This cleansing mechanism can also help reduce acne and breakouts caused due to clogged pores.
Shop Body Butters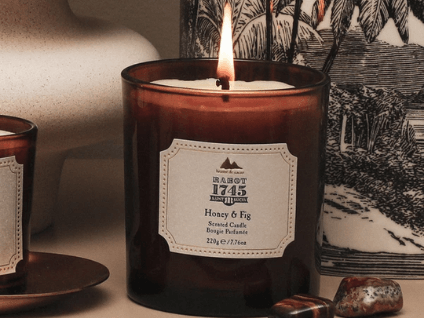 Step 5- Sleep
Our Cacao & Vanilla candle will help you wind down and soothe your body and mind combine this with a spritz of our London Body and Pillow Mist onto your pillow for a fragrant night's sleep.
Sleep is essential for skin health. A lack of sleep will raise the body's cortisol levels which will lead to increased inflammation. This can lead to heightened pigmentation, hyper-sensitivity, rosacea and premature ageing. To keep your skin smooth and radiant, use our candles to wind down, and our pillow mist, to ensure you are relaxed and ready for a heavenly night sleep.
Shop Candles